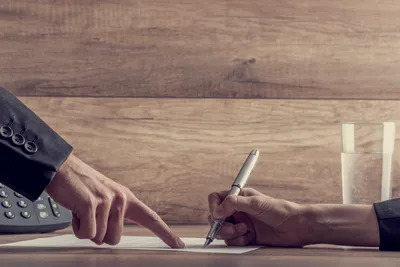 What is Recurring Billing?
 
Recurring billing is a payment method that allows businesses to charge customers for products and services during a predefined time. Recurring billing may happen on a weekly, monthly, quarterly, or yearly basis, depending on the terms of the contract. This means that both the buyer and seller only need to configure the payment structure and attach an active billing method at the point of sale to generate recurring payments. 
Benefit From Recurring Billing?
There are a range of products that benefit from recurring billing and payment frameworks. Software as a Service (SaaS) and Infrastructure as a Service (IaaS) are two of these.
Both SMB and enterprise companies rely on software and digital infrastructure services to make sure business operations run smoothly. SaaS billing and IaaS billing lets customers use recurring payments to purchase business IT services. If flexible subscription billing is in place, customers can scale their usage rates up or down or add products relative to business demand.
Vendors and service providers benefit from the recurring revenue and predictable income streams that SaaS billing and IaaS billing can offer. 
Are Subscription Billing and Recurring Billing The Same?
While recurring billing is mostly associated with subscription services, it can also be used to spread the cost of payments for direct purchases. Subscription billing is a type of recurring billing that is based on the service bundle and contract type being sold to customers.
Subscription billing refers to recurring payments that are made to a company for the duration of a service contract. The amount billed may vary at each interval to account for things like usage rates. Recurring billing refers more closely to the payment mechanism, meaning that billing occurs on a recurring basis rather than a one-off payment. This means that the two terms are often used interchangeably but do have a slight difference.
In short, subscription billing is recurring and based on the specifics of the customer contract. Recurring billing is a billing cycle that may or may not be attached to a subscription contract.
What Types of Recurring Billing Exist?
There are variations in the types of subscription billing and recurring billing formats that commonly exist.
Fixed Billing: When a billing cycle uses fixed rates, services are charged on a recurring basis but the price point at each payment interval remains the same for the duration of the agreement.
 
Fixed billing means that vendors and service providers can project future income and revenue recognition with more certainty. Customers in turn have access to a static set of services for a predetermined amount.
 
Variable Billing: When billing cycles are variable the frequency of payments remains the same, but the price charged on each invoice will vary as customers add or remove IT services.
 
If meters or usage calculators are also in place, billing and payments will adjust to the exact rates a customer uses during each billing cycle. For example, rates may adjust to reflect the number of software seats used in each month or the amount of server space being used.
Why is Subscription Billing Important?
Recurring billing cycles make sure that payments for goods and services within a SaaS or IaaS contract are received throughout the duration of the service agreement. It reduces the risk of missed payments and the amount of manual work for vendors and buyers.
Customers like recurring billing as it means that they can pay for IT services at regular intervals. This helps them avoid heavy, upfront payments by spreading the cost across a period. Usage-based subscription billing also helps customers keep IT budgets in check as they only pay for the services they need or use.
An improved customer experience means vendors and suppliers can build and maintain income from recurring revenue.
 
This means it's important to keep in step with customer preferences and offer flexible, subscription billing for IT services. 
Do you Need to Automate Recurring Billing?
With automated subscription billing you don't need to manually charge customers at the end of each billing cycle. Once an account has been set up and customers' payment details are stored on file, automated recurring payments take care of the rest.
This means that any changes to the service subscription are automatically applied at each billing interval. Automation technology can also cover complex billing and payment calculations like multiple currency invoices or combined vendor service bundles.
In short, automation helps to reduce the risk of billing errors and keeps operations manageable as the number of subscription contacts increases. While it's possible to manage recurring billing manually, the benefits of automation make it a sensible course of action for subscription businesses.
How Can Recurring Billing Help You?
The ability to offer subscriptions with recurring billing is important to businesses across the service economy:
Service providers can add more products to their customers' subscriptions without creating a billing cycle that's hard to manage.
Providers and vendors can scale their subscription businesses using automated billing as a tool to grow sustainably and increase income from recurring revenue.
Vendors can license more products to third-party resellers or providers with confidence that payment will be received on time for the correct amount to improve revenue recognition.
Customers know that their IT enterprise needs are covered by a recurring payment that adjusts based on their subscription and is always accurate. This helps to grow recurring revenue and catalyze digital adoption across the subscription economy.